11 Best Silicone & Acrylic Bongs - Every Budget Covered!

What's not to love about a nice glass bubbler? It catches the eyes, swells up with milky white smoke (or vapour), and has a satisfying chug to it. You might've seen the heartbreak of a gorgeous glass piece before and thought to yourself, "Damn! I never want that to happen to me!" Well, fortunately you can have your satisfying milky hits without looming fear of cracking your hundred dollar piece.

To find the best silicone bongs and acrylic water pipes for each budget, simply keep scrolling! We have recommendations for budget, mid-range, and high-roller price brackets for smoking bowls of all kinds.

When shopping for a new unbreakable bong, it's crucial you find one made with safe materials. Cheap best silicone bongs and acrylics can burn off gas or release gross toxins. Don't buy the cheapest bong possible, it's better to be safe rather than sorry when it comes to your health. With that, let's begin!
.
This Silicone Bong is an absolute beauty. The Tree Percolator that sits in the glass centrepiece helps keep smoke smooth and cool, while the added splash guard makes sure that you never have to choke on nasty bong water. This Silicone Water Pipe comes in a fantastic color mix, a tilted design, and basically indestructible! 
What we love 
Unbreakable
Perfect Size - 15" bongs both massive and compact
Portable -easy to stand on flat locations
divide into parts --easy to clean
flexibility and durability
withstand high heat
The Best Low Cost/Budget Bongs! – Under $25
These entry level bubblers are good in case you're prone to losing things or don't have the funds to drop big on a bubbler. Though they won't have the features of more expensive devices, they surely carry the ability to wreck you in a single, big hit. Check out the below selection for our favourite cheap bongs!


Don't ask "Y" - just go for it! Photo: @dab420
Our favorite little bubbler, the Mr. Y by Waxmaid is a great travel friendly bubbler that's nearly indestructible. The bottom is transparent, it has nice airflow, ample cooling, and a glass bowl/downstem. It's easy to clean, simple to use, and fits on a lanyard if you're brave enough to carry it around your neck! It's a step above most cheap
silicone bongs
and thus gets a spot on our list.
What we love!
      Portable
      Glass bowl & downstem
      Inexpensive
      Quality silicone


Take your bong literally anywhere with the Uni-Bong! Photo: @glasgalerie_karlsruhe

Cheap
acrylic bongs
are everywhere and it seems like they all come from the same factory. Finding a unique, cheap plastic bong with quality characteristics was hard, but we managed! The Uni-Bong maker is an ultra-cheap plastic bubbler that fits onto practically any standard drink bottle and performs as well most
cheap plastic bongs
.
Re-use a glass coke bottle or plastic water bottle to make a quick and convenient cheap plastic water bong practically anywhere! In no way will this be a luxury experience, and you won't be impressing anyone anytime soon, but it'll definitely get you coughing your lungs out with pleasure from a small plastic bong.
What we love!
      Ultraportable
      Uses any standard bottle
      Inexpensive
      Durable
The Best mid-range silicone/acrylic Bong under $50
If you want to go up a notch beyond the barebones units, you can net yourself a pretty nice piece for slightly more.  These candidates have more special features like the ability to roll up or combine glass and silicone for the best experience possible. Check out the below selection for our favourites!


Fold 'er up and take her anywhere! Photo: @magicsmokevapetempe

Another piece by Waxmaid, we love a roll-able or
foldable bong
. An ultra-portable solution, this style is ideal for those always on the go! The springer folds really nicely into a compact solution, allowing you to toss it into any bag with ease, just make sure there's no water left inside! This is one of the more convenient silicone pipes we've found.
What we love!
      Portable
      Durable
      Large chamber
      Glass bowl & downstem



Get the best of both worlds with this hybrid bong! Photo: @gratefuljs_margate
We can't get over glass as being the best material to smoke out of. Seeing the smoke accumulate and providing the purest flavour, we like seeing silicone bongs incorporate glass into their design.       
The Horn does this well and gives you a great glass to silicone ratio. It's still not quite as durable as the other options, but of course carries that shock resistance nonetheless. At $35 or less with discounts, it's a pretty good portable piece for the cost. The
Waxmaid Horn
is definitely one of our favourites!.
What we love!
      Lots of glass
      Small
      Great flavour
      Good build quality



As close to glass as you'll get, but much more durable! Photo: @Herbalize Store US


If you love watching smoke accumulate and want your piece to look as close to glass as possible, this bubbler might be your best pick. With an attractive design, durable body, and plenty of room to see the smoke build up, we know you'll enjoy smoking out of this AK47 Klean Kut Bong.
At $38 it's more expensive than most acrylic bubblers, but you get what you pay for. The acrylic feels much nicer than cheap-o acrylic bongs and cleans up nicely! We know you won't regret spending a few extra dollars on it.
What we love!
      Large for big hits
      Clear to see the smoke build up
      Lightweight yet durable
      Attractive design
The Best High-end silicone/acrylic Bong
If you're ready to invest a little more in a super durable new bong partner, this is the part of the list you'll want to focus on. These bongs are great because they combine quality with beautiful designs. Some are even completely customizable! While there are great bongs with lower price tags, believe us when we say the amount you spend can make a big difference!


Impressive features mean you can take this bong anywhere, all without fear of it breaking after one drop!
Photo: @real.macksteve


$70 for a silicone bong seems outrageous, but once you see the features this seemingly simple device has, you'll be convinced. Not only is it entirely silicone (aside from the bowl/downstem), it has an integrated hidden rolling tray, magnetic lighter holder, steel poker, silicone wax container, dab pad, and is designed to be compatible with ice.
The Eyce Beaker truly goes above and beyond with this design and we're pretty impressed if we say so ourselves. It disassembles easily and it is simple to clean.
What we love!
      Hidden rolling tray
      Magnetic lighter holder
      Hidden storage container
      Ice catcher and more!




In need of a dab rig? Photo: @eycemolds
We struggled to find another acrylic piece in this price range, so we went for a
silicone oil rig
instead. For the wax lover who wants a nearly indestructible silicone dab pipe, the Eyce Sidecar is a good choice. The blue silicone in particular is an
aesthetic bongs.
Nearly indestructible with a glass container lid that doubles as a
carb cap
, a stand for your dab tool, an adjustable neck,
honeycomb perc
, and included quartz banger, it does more than any other silicone dab rig we've ever seen.

What we love!
Intuitive design
Honeycomb percolation
Adjustable neck



Get a piece that's truly yours! Photo: @transformertubes
Not a single device, but Transformer Tubes has a wide array of modular pipes and pieces. With the ability to fully design and construct your dream piece, with the modules and connections offered, the possibilities are plentiful.
Choose your percolators, ice catches, milking chambers and more with the transformer bong! We've seen the modular bong concept before, and the Transformer Tubes are the first to bring that to the unbreakable acrylic bong market.
What we love!
      Fully modular
      Reasonably priced
      Durable
      Fully acrylic


Looking for the best of both worlds? Look no further! Photo: @GrassCity


We digress; this bong might be more glass than it is silicone, but you still get the protective aspects from the silicone enclosing the glass. For that clean, unaltered taste and the nice look that glass presents, this is likely your best bet at $75. it may not be the cheapest rig we've ever seen but we don't find too many silicone/glass hybrids at this price point and thus not much competition.

What we love!
      Large for big hits
      Mostly glass protected by silicone
      Attractive design
      Best for flavour


If you need your bong with you like a fish needs water, then the Roll Uh Bowl silicone bong is going to be your new best friend. Made of BPA-free silicone, you can roll this guy up, toss it in your bag, then open it back up to light it up! When you're home, throw it in the dishwasher so it's nice and clean for your next big adventure!
What we love!
As portable as a bong can be
Easy to store and clean
Compostable downstem


Bring your indestructible bong anywhere with you, including seaside! Photo: @waxmaidstore


For the best blend between flavour and durability, glass/silicone hybrids like this Waxmaid Pagoda are our favorite. Not quite as durable as fully acrylic or silicone solutions, it'll still be much more likely to survive a fall than a pure glass rig.

We couldn't find any glass/silicone hybrids for less than the $25 Pagoda, which features a small window where you can see your smoke accumulate. This particular window is on the small side, but you'll still get to admire the smoke as it curls around in the bowl, which we love!

What we love!
      Compact
      Glass window
      Inexpensive
      Good airflow
Other tips and tricks for buying a silicone or acrylic bong!

Ensure your bubbler has a glass
bowl and downstem
! The heat from your lighter can easily melt plastic and a silicone bowl, which can expose you to severe health risks. Is silicone safe, and is silicone toxic if exposed to heat though? The answer is yes, it is safe, as long as long as it's not subjected to high heat for longer than a couple of seconds!
It's hard to find the silicone melting point for any particular silicone pipe, but having a maximum temperature of 300°C depending on the quality of silicone, it should be safe against short term exposure to lighters or torches.
It's also worth mentioning a silicone spoon pipe makes for a great portable option when it's not feasible to carry a rubber bong around with you. Eyce makes a solid silicone smoking pipe if you want to be ultra-portable.
Cleaning an acrylic and silicone bong is also a different process. Thankfully resin and grime comes off of silicone much easier than glass and a warm water/salt combination should do the trick. Acrylic on the other hand is a different story.
While you may use isopropyl alcohol to clean a
glass bong
, doing the same in acrylic will surely lead to disaster. Use a specially designed acrylic cleaner in conjunction with warm water and salt to get rid of any build-up and grime.Often times acrylic and silicone bubblers are much cheaper than their glass counterparts with the added bonus of durability and portability.  Choosing the right
bubbler or pipe
for you is oftentimes a hard decision. Find out if you'd benefit more from a portable piece or if you want something beefier that can give you those monster hits.
Always opt for a bubbler that uses glass or metal for the bowl/down stem, as plastics and silicone can melt and produce toxic fumes. Safety first! As long as you follow these instructions, any one of the
awesome bong
s on this list will last a long time, ensuring you'll enjoy your tokes worry-free!
Still have questions about finding your perfect silicone or acrylic bong? Leave us a comment below!
.

Written by Megan Medeiros (BA)
Megan Medeiros has a bachelor's degree in English and is currently working on a master's in English at James Madison University. She's the owner and operator of Medeiros Writing, and has been working as a cannabis writer for the past three years, mostly following the legal climate of marijuana, especially in areas like California, Colorado, Oregon, Canada, and other legal areas.
This post contains references to products from one or more of our advertisers. We may receive compensation when you click on links to those products. For an explanation of our Advertising Policy, visit this page. All photos were sourced from Pinterest.com | updated 2021
Reviews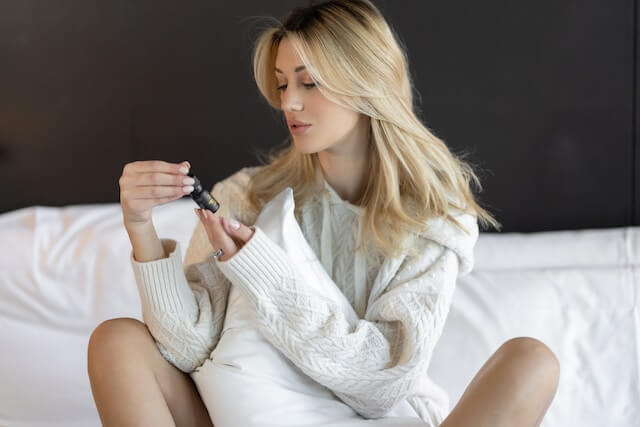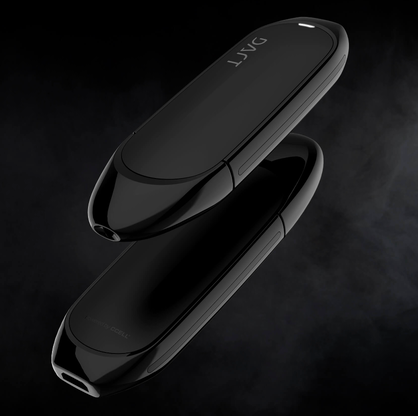 Stay home & get your daily
needs from our shop
Start You'r Daily Shopping with Nest Mart
Best prices & offers
Orders $50 or more
Free delivery
24/7 amazing services
Great daily deal
When you sign up
Wide assortment
Mega Discounts
Easy returns
Within 30 days