Girl Scout Cookies Cannabis Review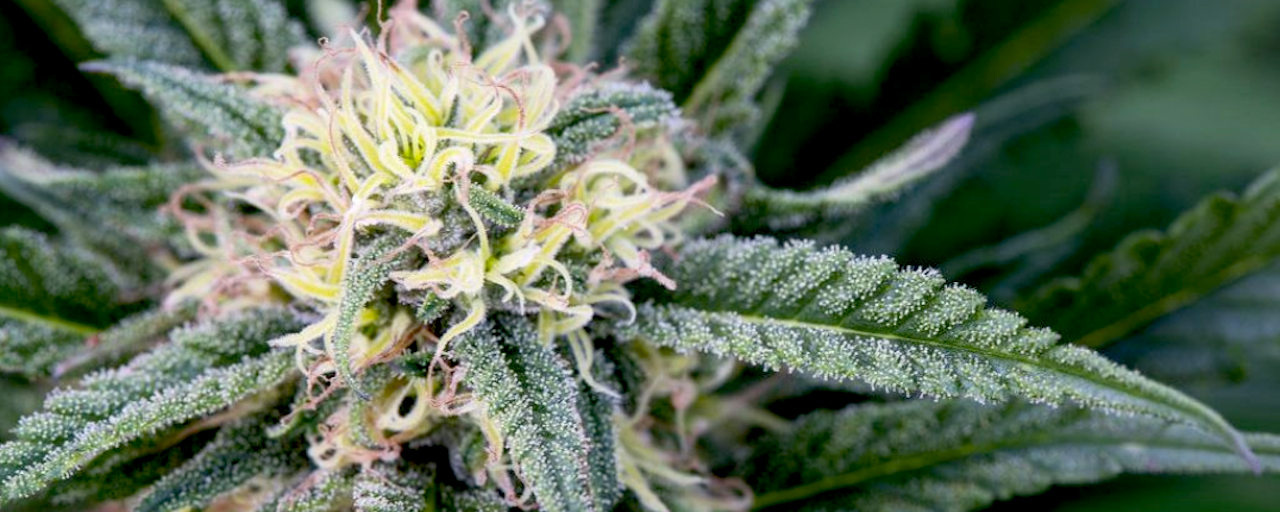 If you're a stoner, you've either heard of Girl Scout Cookies or tried this strain. It could be the most popular strain in the world being adored for its name and taste to match. It has many different phenotypes which have become more popular and even more sought after than the original strain. It's a slightly indica-dominant hybrid, about 60% indica to 40% sativa. The balanced high, enjoyable effects and desireable taste (along with the nostalgic name) make GSC a cult classic.
 

GSC is as sweet as the cookie and adoreable as the seller, phot @glass_light_photo

The GSC Family: Platinum GSC & Thin Mint GSC
There are two main phenotypes which you need to be aware of when it comes to the GSC family: Thin Mint Cookies and Platinum Girl Scout Cookies. These are both what are known as #dankenstein strains, when a breeder takes already amazing strains and crossbreeds them to create something boutique/designer, and are more recent California creations. These strains are INSANELY exclusive and extremely hard to come by. You can only find them in Californian dispensaries or Amsterdam coffeeshops.
Thin Mint GSC & Platinum GSC Cost
The price of these phenotypes is a little crazy mainly because the seeds are practically impossible to come by. Your only hope is to stumble across clippings of the strain, though unlikely. If you happen to be in Amsterdam, a coffeehouse such as Green House Seed Co. might have these strains or know where to find them. They will be very expensive (around $40 a gram) so only consider this an option if you really want to try a boutique strain -- and you should. They taste amazing and are incredibly potent -- we say: worth it.
Girl Scout Cookies Strain Review
GSC(Girl Scout Cookies Flowering Time), as it's now known, is an indica-dominant cross between two legendary strains, OG Kush and Durban Poison. By crossing these two strains, Cookie Fam were able to raise the THC levels way beyond the normal rates for strains. The OG Kush parent is a classic, non-intrusive indica that is all about relaxing. The Durban Poison parent is an uplifiting and creative focus high that is directly passed on to GSC. This created a potent beast with a sweet taste and smell. With this taste and aroma, it's no wonder where the name came from as the sweetness of this strain is undeniable. It was created on the West Coast and has balanced indica-dominant effects that are all about feeling good.
GSC Cost
Fortunately, this strain is pretty popular over in Amsterdam. A lot of coffeeshops stock this product, making it relatively cheap. Just make sure you go to respectable coffeeshops where you are guaranteed to get exactly what you buy. If you know it's real and you're therefore in a reasonably expensive coffeeshop, you're looking at $13 per gram. In dispensaries in California these days it's a mid-shelf strain, and would cost about $10 per gram, depending on availability.
THC Levels of GSC & Family
Interestingly enough, despite being more expensive and supposedly more potent, Thin Mint and Platinum Cookies only contain a maximum of 24% THC. GSC, on the other hand, can contain up to 28% THC. That's way higher than your average indica. Price isn't always based on THC level. The other two phenotypes are boutique, meaning in low supply and high demand, with incredible flavours and potency.
OG Kush Strain
OG Kush is the backbone of so many of the best and most creative West Coast strains, however, it has a mysterious past. Not much is known of the origins of OG Kush, but it always passes down its kushy taste and smells as well as its desirable indica effects to each of its heirs.
Durban Poison Strain
This is a South African landrace strain which is incredibly popular, and is the parent strain of some of the most famous strains in the cannabis community.
GSC Taste Profile
Sweet

Earthy

Floral

Candy

Potent
Thin Mint Adds to the Taste Profile
Mint

Extra sweet

Extra potency
Is GSC available in edibles, wax, shatter or oil?
Yes. As it's a popular boutique strain, a lot of the vaporiser companies in the US will sell oils and shatters with this strain. Though, this strain is perfect for use through a flower vape because the taste is much more prominently cookie-like when vaped.
To make edibles simply decarboxylate your weed in the oven. To decarb, cook your bud in the oven on high heat (180C) for about 45 minutes to an hour. The weed should be brown and well-cooked which allows it to release its full THC potency. Then simply mix it into a fat like butter or coconut oil. This strain is very easy to find in the States and in Amsterdam.
 
Effects of GSC


| | | |
| --- | --- | --- |
|  GSC Effects | GSC Medical | AK-47e Side Effects |
| Happy 100% | Stress Relief 100% | Cottonmouth 90% |
| Euphoric 80% | Depression 80% | Dry Eyes 60% |
| Relaxed 75% | Pain Relief 80% | Dizzy 40% |
| Uplifted 60% | Lack of appetite 50% | Headaches 35% |
| Hungry 50% | Insomnia 40% | Anxiety 10% |
This strain is an indica-dominant hybrid, notorious for its perfectly balanced high. This may sound counterintuitive - a balanced high when rolling deep in an indica-dominant high? Well, with GSC, the effects of the traditional indica (body sluggishness, paranoia, euphoria, sleepiness, etc) are balanced by a strong cerebral high (alertness, anti-inflammation, relaxation, energy, etc) to give you the best of both worlds. Some hybrids take negative effects from their parents but GSC inherited all the good genes. The balance of indica and sativa in GSC play off each other giving you a pleasurable body high and a stimulating mind high -- one of the many reasons she is a popular lady strain.

GSC Growing Tips
This strain grows best using the "sea of green" technique which is either a hydro or an indoor soil setup. This strain is definitely best to grow indoors for consistant temperature control because GSC hates the cold. Her flowering time is around 10 weeks which is pretty fast and makes her a favorite for quick yield turn arounds. 
Girl Scout Cookies Yield
The yield of this strain is average. You can improve the yield of GSC if you have experienced trimming techniques which promote the growth of bigger buds.
Platinum Girl Scout Cookies Yield
The yield of this strain is also average, and growers can expect it to take around 8-9 weeks to grow. This is quite a short amount of time compared to other yields. Girl Scout Cookies Flowering Time just buds quickly. However, it will be incredibly hard to grow this strain in colder climates. Because GSC is a California girl, it will only be possible to grow her warmly inside except, of course, in California.


Girl Scout Cookie Seeds

As mentioned before, the seeds are hard to find. However, you could buy alternatives such as Royal Queen Seeds' Royal Cookies, which is essentially a Girl Scout Cookies Flowering Time autoflowering strain, which is perfect for growers. The effects will be the same as Girl Scout Cookies, the only difference being that this is their creation from these two strains, instead of the original crossing.
Girl Scout Cookies Overiew
The Girl Scout Cookies strain is better known as GSC (for legal reasons). She is a very potent indica-dominant strain testing in at 28% THC. She has three famous phenotypes: the original GSC, Thin Mints and Platinum. GSC is well-known and well-loved among the cannabis community everywhere. She has gotten around with her sweet and inticing flavour -- who wouldn't want some of those delicious and adorable Girl Scout Cookies?

Have you had GSC? Tell us your experience in the comments below
.

Written by Megan Medeiros (BA)
Megan Medeiros has a bachelor's degree in English and is currently working on a master's in English at James Madison University. She's the owner and operator of Medeiros Writing, and has been working as a cannabis writer for the past three years, mostly following the legal climate of marijuana, especially in areas like California, Colorado, Oregon, Canada, and other legal areas.
This post contains references to products from one or more of our advertisers. We may receive compensation when you click on links to those products. For an explanation of our Advertising Policy, visit this page. All photos were sourced from Pinterest.com | updated 2021
Stay home & get your daily
needs from our shop
Start You'r Daily Shopping with Nest Mart
Best prices & offers
Orders $50 or more
Free delivery
24/7 amazing services
Great daily deal
When you sign up
Wide assortment
Mega Discounts
Easy returns
Within 30 days