10 Highest THC Seeds to Buy in 2023 | Best Weed Seeds 2023

If you're looking to develop that green thumb, growing your own cannabis plants can be a fun and super rewarding way to do so! One of the most important steps to growing quality weed is starting with premium cannabis seeds. This list of our favourite marijuana seeds with high THC content will help you locate
highest THC seeds 
of both high quality and
high
effects once they've grown up.
How much THC is in weed?
The average THC percentage in best weed seeds has increased steadily over the years thanks to better growing techniques and cross breeding between different marijuana strains. The average THC concentration in weed is around 10-12%. So what is considered highest THC seeds? Any marijuana THC strain with over 20% THC in our opinion is considered potent and will definitely have you high after a few tokes!
Read the information carefully when you buy your seeds online, or, if you're at a dispensary, talk to one of the bud-tenders, as they should be able to give you the low down on the highest THC seeds and what to expect. They can also tell you which cannabis seeds are easy to grow, whether the plant will grow high or wide, whether you can expect high yields, and even what kind of terpene profile (and therefore what flavours) to expect.
Grow your own magical marijuana plants at home with the best-selling Vivosun Hydroponic Grow Tent.

This super sturdy grow tent will keep all the wanted rays inside, and any unwanted rays out. Zip it up, but peer through the observation window whenever you want to check on your little plant buddies.
Where to buy weed seeds?
Despite the US having some of the world's most relaxed marijuana laws, it still remains illegal federally. Therefore, seeds can only be bought legally in states where growing marijuana is legal. It's not too difficult to find a seed bank online, but we recommend you to purchase the seeds directly from a dispensary if you are from a state where weed is illegal. Popular cannabis seeds stores include Barneys farm seeds, THC farmer, Seedsman, Royal Dutch Seeds and
OG Attitude seed
bank.

Before you hit up your favourite shop or website you should know which cannabis strains are of interest for you. That's why we've curated our list of favourite cannabis seeds that are known to have high THC seed levels. Keep reading to figure out which little THC seeds you want to seek out and raise into beautiful, giving marijuana plants!


Alright, so we're talking a different type of grass than what this little boy is inspecting, but the tool still functions the same!

Equip yourself for a successful grow campaign with the right tools. We recommend one of those tools be this 30X magnifying glass. With that much zoom and an LED light, you'll be able to examine plant tissue to make sure it's growing mold-free.
Does it get better than holding something that you brought to life? @gram.agency


One of the most famous high THC
cannabis strains
, Chemdawg 91 is potent with THC levels reaching 25% and above. It is a descendant of
Thai Landrace
; the number "91" is believed to reference the year of its first appearance. It's known for a strong earthy and diesel aroma, which is worth noting if you are trying to grow or smoke your weed discreetly! Consumption of this hybrid,
highest THC seed
cannabis strain will leave you euphoric and talkative.  
The Chem 91 strain is easy to grow, and it can be grown both indoors and outdoors with a flowering time of around 9 to 10 weeks. If you choose to grow outdoors, you should harvest your plant no later than early-November (assuming you're from the northern hemisphere). It has pretty high yields and one can expect around 2500 grams of fresh bud per fully grown plant. Note that this marijuana strain can reach 3 metres in height, so allow plenty of space.    
THC levels: 22 - 25%
Time to Flower: 9 - 10 weeks
Effects: Euphoric, Creating, Relaxed 
Buy some high THC seed, autoflowering seeds of Chemdawg from Seedsman now:
OG 18 Strain 


If you're looking for
highest thc strains 2023 seeds
that offer ultimate relaxation and relief from pain, then look no further than the OG 18 marijuana strain. This 70:30 indica dominant hybrid is one of the top weed strains and has won many awards including the High Times' Cannabis Cup in 2009 & 2010. With one of its parent strains as OG Kush, and bred by legendary breeders DNA Genetics, one can expect THC levels averaging at around 18% with some phenotypes testing up to 21%. The super dense buds are incredibly pungent with a diesel and earthy smell. The OG 18 cannabis strain will leave you happy and relaxed. Do note that the munchy effects are pretty strong, so have a snack ready!   
OG 18 is one of those THC strains known for being pretty resistant to mould and thrives in a Mediterranean climate. It has a pretty good yield and requires 8 to 9 weeks to flower, possibly shorter if grown in a greenhouse.   
THC levels: 18-21%
Time to Flower: 8-9 weeks
Effects: Relaxed, Sedated, Sleepy 
 

You've put a lot of work into finding the best, highest THC strains out there - now let yourself truly enjoy it!

May we introduce the Khan Dry Herb Vaporizer from Mig Vapor? Every detail has been thought of, from its precise temperature control to its ceramic chamber, meaning you get a clean, smooth and flavorful hit every time.
Rainbow Sherbet Strain


This 50:50 indica-sativa hybrid was brought onto the market by Spanish breeders Lifetime Seeds. Towards the end of its flowering, the
highest THC seeds 
marijuana seeds transform into a beautiful plant, presenting a wide range of colours, hence the name. One can expect a THC concentration of 20-22%.   
Rainbow Sherbet's balanced effect will leave you relaxed and happy. It has a sweet, fruity flavour with hints of tropical citrus. It has a short flowering period at 6 to 9 weeks and one can expect an average yield. It is best grown indoors as the final THC concentration can easily be affected by its environment.   
THC levels: 20-22%
Time to Flower: 6 - 9 weeks
Effects: Relaxed, Happy, Focused
Sour Dubble Strain


A cross between sour diesel and sour bubble, Sour Dubb is a
hybrid cannabis strain
is known for its dense buds and strong flavour. Its aroma is often associated with diesel; a fruity or spicy aftertaste is sometimes reported. This strain is perfect for those wanting a bit more focus and energy.   
If grown correctly, THC levels can reach 26%. In order to achieve this, we recommend growing indoors. Methods such as "sea of green" (SOG) work well with this strain and one can expect an average to high yield. When measuring by THC content, however, you are guaranteed the best bang for your buck with this strain!    
THC levels: 22-26%
Time to Flower: 9 - 10 weeks
Effects: Focused, Creative, Energetic  

These lil' seeds have such bright futures ahead of them! @casual_fields
Gorilla Kush Strain


Gorilla Kush is a combination of three already legendary strains: Gorilla Glue, Black Domina and Blueberry. The result is a strong 50/50 strain with THC levels measuring up to 28%. It doesn't have an overly strong aroma and users often associate its taste to coffee or chocolate. After smoking, your body will feel incredibly relaxed and "couch-lock" or body stone is not uncommon, be sure to use this strain in the evening for sleep or when you have nothing important planned. Medicinally, this is one of the best strains of weed for those suffering from depression or anxiety.  
Gorilla Kush is relatively easy to cultivate and can be grown outdoors if warm. It requires around 8 - 9 weeks to flower and has an average to high yield. Be sure to trim your plant regularly and to keep it away from overly humid conditions to prevent mould or bacterial growth.   
THC levels: 24-28%
Time to Flower: 8 - 9 weeks
Effects: Relaxed, Sleepy, Uplifted
Chocolate Diesel Strain


A cross between Sour Diesel and Chocolate Thai, Chocolate Diesel is a sativa dominant strain that is known for its euphoric head high effects. It is much loved for its earthy, diesel flavour and nutty aftertaste. THC content averages at 18%, with some phenotypes measuring up to 23%. It is a strain commonly used to treat migraines and nausea.  
It can be grown outdoors in warm, semi-humid climates and has a long flowering time of 10 - 12 weeks. Plants can grow up to 2 - 3 metres (6 feet and above!) tall so be sure to leave enough space. We recommend early pruning and regular trimming for maximum yield. Although it is a sativa strain, it appears more indica like with dense nuggets and a dark green colour. When the flowers are ready they are covered by translucent white trichomes with curly orange hairs.    
THC levels: 18-23%
Time to Flower: 10-12 weeks
Effects: Uplifted, Happy, Euphoric
High Octane Strain (Strongest Medical Strain?)
High Octane is a pure indica strain that has won multiple awards for its hard-hitting effects. It is a descendant of Chemdawg, Hindu Kush and OG Kush. The average THC level of this strain is 25%, with some phenotypes testing up to 33% THC; this makes it one of the strongest indica strains around. It has a spicy pine tree and lemon taste and the head high is ideal for evening use, treating insomnia and chronic pains. At higher doses, the heavy body sensation will make cannabis users who light up with it not want to leave the house!   
Growing this strain is not overly difficult because of its Kush genetics and requires around 8-9 weeks to flower. It has an average yield and should be grown in a semi-humid environment.
THC levels: 25-33%
Time to Flower: 8-9 weeks
Effects: Relaxed, Happy, Euphoric


Part way through a beautifully successful grow. @fullduplex_afn
Triple OG Strain (Best weed in the world?)
Also known as XXX OG, this indica strain has won awards including the best Indica strain of 2014 High Times Cannabis Cup. We believe it is one of the best strains of all time! It is a crossbreed of XXX and OG Kush and has a THC content between 11% and 22%. This strain is perfect for late afternoon use with its relaxing effects and is effective in treating pain and insomnia. Triple OG is one of those high THC strains that does more than just gets you super high - it also tastes great with a smooth, earthy flavour and peppery aftertaste.  
OG strains
have sturdy genetics; this means that it is easy to grow and can be grown both indoors and outdoors. For the best results, we recommend using the sea of green method. Flowering requires 9 weeks and has a high yield. Triple OG is one of the best weed strains for beginner growers.   
THC levels: 11-22%
Time to Flower: 8-9 weeks
Effects: Sleepy, Relaxed, Happy
Appropriately named after the silver trichomes that cover its buds, Platinum Kush's genetics are somewhat unknown. It is most likely composed of Master Kush and a landrace Afghanistan Indica. THC levels have been tested to be between 17% - 24% and it has a strong, piney flavour. Platinum Kush often causes the consumer to feel sedated and relaxed; this relieves pain and, at higher doses, can help with insomnia.   
The flowering time of this strain is around 9 weeks and should be harvested no later than mid-October if cultivating outside. If you live in a region with low evening temperatures, we recommend you to take it inside as
kush strains
are sensitive to temperature changes. One can expect a yield of 250 - 350 grams of fresh bud per square meter.   
THC levels: 17-24%
Time to Flower: 9 weeks
Effects: Sleepy, Relaxed, Dry Eyes
Buy some Platinum Valley feminized seeds at Seedsman:
Godfather OG Seeds (Strongest weed strain?)
Winner of the Best Indica at the High Times' Cannabis Cup 2013, the Godfather OG has since gone on to become one of the most popular weed strains across North America. Many different phenotypes of this extremely high THC weed can be found on the market; the most popular is a cross between XXX OG and Alpha OG. It has an addictive aroma with hints of grape and an earthy flavour. This strain will leave you happy and, at higher doses, can be very sedating.   
Recent crossbreeds have tested THC levels of 34% making it a contender for being one of the most potent weed strains on the planet!  
This strain is pretty easy to grow thanks to its low sensitivity to temperature changes. One can expect dense buds to form after 8 to 9 weeks and offers a good yield. Make sure you give the plants good ventilation as it can be susceptible to mould.   
THC levels: 28-34%
Time to Flower: 8 - 9 weeks
Effects: Euphoric, Relaxed, Creative

We're not sure we've seen something so beautiful as these seeds lately! @laughing_man_seed_co
Created by Canadian company, LP Tweed, Nova OG was originally made as a medicinal strain. It is a cross between Harlequin and Jack the Ripper, and the result is a well-balanced 80/20 indica strain containing a good level of THC, CBD, Indica and sativa effects. If grown correctly, Nova OG can test up to 23% THC. This
high THC seed
cannabis will leave you relaxed and happy; an ideal strain for late afternoon recreational users or people suffering depression or cramps.  
It can be grown outdoors if you live in a warm environment. Nova OG follows the trend of a typical indica plant, having short and bushy plants; be sure to trim regularly. One can expect the plant to flower in 7-9 weeks.   
THC levels: 19-23%
Time to Flower: 7 - 9 weeks
Effects: Creative, Sleepy, Sedated
Conclusion


If you're looking for the highest THC seeds, this guide is guaranteed to have something for you with THC levels hitting 34%! If you are a newcomer to marijuana you should be cautious when consuming these strains. If you feel unwell or lethargic, we recommend you to lie down and drink a warm beverage, you will feel better shortly! 
Here are a few more noteworthy, high THC strains. When looking for cannabis strains that have high THC levels, look for these names either as the specific seeds you're looking for, or as the parent strains in the seeds you're looking at:
Cookies Gelato: 28% THC
Fat Banana: 25% THC
Girl Scout Cookies: 25% THC
Gorilla Glue: 20% THC
Green Crack: 25% THC
Sunset Sherbet: 21% THC
White Widow: 19% THC
So, while you build your wish list of high THC seeds, keep doing that homework! We're confident that you'll find the seed that's right for you and cheers to greening up those thumbs!


Leave us comments below with any lingering questions! 
.

Written by Megan Medeiros (BA)
Megan Medeiros has a bachelor's degree in English and is currently working on a master's in English at James Madison University. She's the owner and operator of Medeiros Writing, and has been working as a cannabis writer for the past three years, mostly following the legal climate of marijuana, especially in areas like California, Colorado, Oregon, Canada, and other legal areas.
This post contains references to products from one or more of our advertisers. We may receive compensation when you click on links to those products. For an explanation of our Advertising Policy, visit this page. All photos were sourced from Pinterest.com | updated 2021
Reviews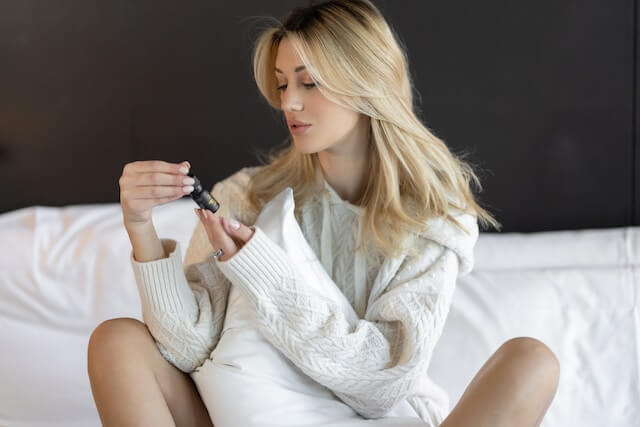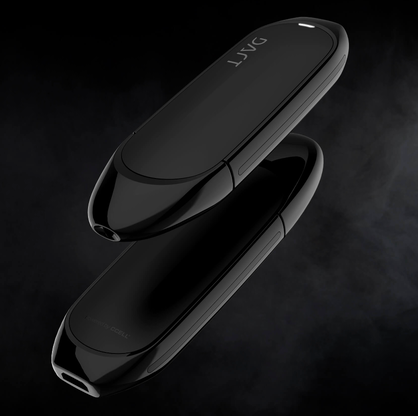 Stay home & get your daily
needs from our shop
Start You'r Daily Shopping with Nest Mart
Best prices & offers
Orders $50 or more
Free delivery
24/7 amazing services
Great daily deal
When you sign up
Wide assortment
Mega Discounts
Easy returns
Within 30 days