8 Best CBD Tinctures | Sunmed Hemp Supplement

From UFC fighters and professional snowboarders, to those suffering from chronic illness, CBD is rapidly gaining popularity for its seemingly magical properties. SunMed CBD reviews suggest they're the best, but there are other options for individuals who want to benefit from this treatment.

For those that don't know, CBD, or Cannabidiol, is one of the active compounds found in the cannabis plant. Unlike the more recreationally-sought-after THC, however, it doesn't get you high. Although that might put some users off, CBD is what gives the cannabis plant some of its most miraculous medicinal benefits.

When extracted, CBD in its purest state can be used to relieve a range of symptoms associated with various medical ailments. These include chronic pain, seizures, loss of appetite, and sleeplessness. The chemical compound is commonly vaporized, smoked, or taken orally. It's this latter method that we're interested in today and more specifically, the CBD tincture.

Need a brush up on what CBD oil tinctures are in more depth? Maybe you want to know the difference between tinctures and oil, CBD oil tinctures and CBD capsules, or maybe you're wondering if you can vape tinctures. Using CBD doesn't have to be complicated, and this article highlights some of the least complicated methods of taking CBD out there - CBD oil tincture. RE: any questions you may have, we've got you covered with all the details at the end of our list. On the way there, discover some of the best CBD tinctures out there today!
            Daily Full Spectrum CBD
 
Humanity has used herbal medicines for thousands of years, to support a healthy stress response and help maintain a sense of balance and vitality throughout our daily lives. It is this guiding principle that Woven Earth  has embraced to create their CBD Tincture. 

This skillful blend of premium natural ingredients helps to support your body's innate ability to handle stress, they can also make it easier to deal with the many small stressors that can occur throughout our daily lives — things as simple as being stuck in traffic on your way to work.

What we love
Premium CBD - organically grown with all the naturally occurring phytochemicals, trade cannabinoids, terpenes, and essential oils
CBD which has a long tradition of being used to calm anxiety, cope with mental stress, and support healthy sleep.
ZERO THC
.
Calm By Wellness have created an amazing tasting CBD oil that really packs a punch. Their tinctures come with ZERO THC and are expertly engineered to give your body and mind the boost it needs. Sourced from organically grown hemp in Colorado, Oregon and Minnesota; they are non-GMO and contain no harmful products as they extract via CO2 to ensure that every tincture is as pure as possible. You'll only find natural oils, fruit and vegetable extracts in their products and the best bit their strawberry lemon-aid oil tincture tastes amazing!

What we love
Premium Hemp Seed Oil - organically grown with all the naturally occurring phytochemicals, trade cannabinoids, terpenes, and essential oils
Stevia Extract - It is used as a non-nutritive sweetener and herbal supplement.
No THC in any of their hemp CBD oil tinctures.

Lazarus Naturals CBD was definitely one of  the best products that our team tested, blending technical skill with true care and passion to create a product that not only packs a punch in terms of potency but also delivers on the things you need. For example their CBD oils are full spectrum which means that the hemp oil contains all of the beneficial cannabinoids such as CBD, CBG, CBN, and CBC. This is pretty important as it means all the key components work together in a more harmonised way. Another nice touch is that the products are also 100% organic, non-GMO, and vegan friendly and come test by a third party so you can rest assured you are getting a quality product.
Lazarus Naturals has a line of full-spectrum CBD Gummies for those who prefer to utilize edibles instead of oil, just remember the dosage is slightly lower than their CBD Oil at 25 milligrams per gummy.
Serene Tree CBD Tinctures are perfect for those stress-relieving walks through Mother Nature, or at least imagining you were there! Their all natural flavors make these CBD oils especially vibrant, especially this Orange Birch offering, which combines citrus and sandalwood tones. Vegan and gluten free, this CBD oil tincture is the pure isolate you've been looking for to help you relieve your stress.
What we love
All natural ingredients combined with great flavours
Pure isolate, so you know exactly what you're dropping
High-quality product with many options as far as total MG and flavours

Another CBD isolate option, CRFT tinctures offer a way to get your daily dose of CBD-induced relief in a variety of fun flavours. We like the fruit smoothie option, but you can also try mint, peach apple, key lime pie, and grapefruit flavours. With a price point of just over $20 for each, this is one of the more reasonably priced options you'll find, which means you can try one or two flavours and find your favourite! Mixed with organic coconut oil, these CBD tinctures are a great additive or can be taken solo.
What we love
Several fun flavours to choose from
Mixed with organic coconut oil, bringing in added benefits
Low starting price means you can try different flavours


Full-spectrum, flavourless tinctures makes this great for those first easing into their CBD usage.


Essential CBD oil advertise their products as an easy introduction to CBD. They actually claim their full spectrum hemp tinctures to be their most popular product today. We think they're right in making the claim, which is why we've selected it as one of the best CBD oil tinctures on the market today.
  
The range is vast with numerous flavors offered – blueberry, cherry, orange cream, peppermint, pineapple, strawberry lemonade, and watermelon – and a variety of strengths – 300mg, 500 mg, 900mg, 1,000mg, and, for a very high potency, 2000mg. 
  
The Essential CBD product line is comprised of full-spectrum CBD oil products. This means that traces of other active ingredients from the hemp plant will have made it through the manufacturing process – including trace amounts, less than 0.3%, of THC. Some users prefer this more well-rounded medicine to the strict CBD isolates provided by Medterra and other manufacturers. However, those who use CBD oil tinctures to combat anxiety may opt for CBD extract completely void of THC, as they'll benefit more from a non-psychoactive medicine.

Alright, we've given you a few of the fun, fruity flavour options, but if you're looking for something flavourless, fear not! Koi's Flavourless Tincture is the perfect solution for when you don't want the flavours of your all-natural CBD droplets to interfere with whatever tasty concoction you're dropping them into (or maybe you're taking them sublingually and prefer no taste). Koi is known for their quality tinctures and make many other flavoured varieties in addition to this option, so check them out if you're looking for options!
Why we think it's one of the best CBD Oils on the market:
No flavour means it's great for adding to drinks, e-juice, and food
All-natural CBD
Users report quality, expected results after taking

Ready to step up your coffee game? This French Vanilla flavoured CBD oil tincture from Bean & Bud is here to help you do just that! Add a few drops of this tasty tincture to your morning cup of joe and get your morning started right! Bean & Bud sells their tincture with 20mg of CBD per mL, so in one bottle you're getting 600mg of CBD total. This actually makes this little bottle of joy a great deal when you compare it to other CBD per serving options on the market.
Why we think it's one of the best CBD Oils on the market:


Switch things up with SunMed's tasty flavoured tinctures.


These SunMed CBD oil reviews offer some insight into the product. SunMed offers its high CBD, broad-spectrum Sunmed Hemp Supplement CBD oil in a range of strengths and flavors. The strongest the company stocks (according to SunMed CBD reviews) is 3,000mg and it is only available unflavored. Meanwhile, the 1,000mg, 750mg, 500mg, and 250mg are available in natural, lemon, mint, and orange.
 
SunMed CBD Oil reviews state that its hemp is grown in Denver, Colorado. The firm uses a phytocannabinoid rich hemp plant that already has high levels of CBD, as well as a range of other helpful cannabinoids. These include the sleeping-aiding CBG, the appetite-stimulating CBN, and the pain-relieving CBC. This means by keeping the Sunmed CBD products of the hemp extract in tact (rather than isolating them), the broad spectrum nature of the oil allows the full entourage effect to work its magic. It really makes the product well-suited for those suffering from a range of ailments.





Help yourself and your four-legged friend!


Source manufactures Sunmed CBD Oil products for both people and pets. The company only makes non-flavored tinctures by using industrial grade hemp that is rich in CBD Oil. This is then infused with liquid MCT to create an easy to administer medicine that will benefit those suffering from sleeplessness, chronic pain, epilepsy, and a host of other conditions.
 
For humans, Source supplies 200mg, 500mg, 1,000mg, 2,000mg all in 1oz bottles. It also carries a 5,000mg option in a 2oz dripper bottle, as well as the 2,000mg version in this larger container. The range for dogs and horses features fewer product strengths. Those tailored to canines come in at 200mg and 500mg per 1oz bottle and the equine range are 5,000mg and 2,000mg in a 2oz vessel.





The spray bottle Healthy Hemp's tinctures come in makes it easy to apply.


Thanks to some mind-boggling science, one of Healthy Sunmed Hemp Supplement best CBD oil tinctures out of their large range of products is Exinol. It's one of the fastest acting tinctures on the market today. As you can probably guess from the name, this is a pure tincture, containing zero percent THC. It comes in a delicious citrus flavor and the handy spray bottle makes medicating effortlessly discreet.
 
Exinol is available in a 300mg bottle, which is 1oz in volume and contains 60 servings according to Healthy Sunmed Hemp Supplement  Hemp Oil. Take some of these tinctures and you'll be enjoying the benefits of CBD in no time.


One of many options from Irie's CBD oil tincture line.


We just can't say enough about
Irie CBD's
innovative product line. The company has created blends of tinctures with a host of special ingredients for a range applications. Ingredients include organic CBD, organic hemp,
hemp seed oil
, Chinese medicinal herbs, ... well, we'll just list them below for you to see for yourself:  
Daily Blend – full-spectrum organic hemp cbd tincture.
Lifeline Blend – a real pick-me-up, contains hemp seed oil, Vitamin E, and essential fatty acids.
Lifeline Max – a powerful blend of nigella sativa, cat's claw, and sangre de grado.
Balance Blend – designed to promote general good health and lower stress levels, contains common herbs used in traditional Chinese medicine.
Feminine Blend – designed to help relieve cramps and stress associated with menstruation, contains fatty acids, vitamins, and other micro-nutrients.
Pet Blend – for your furry (and possibly not so) friends, contains cod liver oil for shiny coats and limber joints.
Pain Management Blend – for those suffering chronic pain, contains skullcap, curcumin, and devil's claw.
Calm – CBD oil tincture for anxiety, contains peppermint and lavender.
Kids – orange flavor to appeal to the young 'uns.
Many of the extra ingredients added to the above tinctures are straight out of ancient medicinal practice. These are combined with a "terpene-rich full-spectrum hemp extract" to provide a powerful healing tincture that is available in a range of strengths with a varying amount of CBD (the tinctures above come in strengths between 250mg and 1,000mg, depending on the blend). The active ingredients are delivered via super-healthy MCT in all blends. Enjoy these quality
Sunmed Hemp Supplement Oil
products and minimize the side effects you may get from something lesser.


Made from some of the most high-quality CBD ingredients you'll find, we love this option!


Produced using the highest quality ingredients in non-GMO farms in both Colorado and Europe, this CBD oil tincture is one of the best values on our list. It's also a super healthy option since its only other ingredients are hemp, MCT Oil, and Avocado Oil.
The Lazarus Naturals CBD Oil Tincture
is therefore both suitable for vegans and gluten-free.  
The company provides a range of sizes from 15ml up to 120ml. Being offered in such small sizes, we recommend this tincture to those who have never used CBD before and are keen to give it a try.  
With 15mg of CBD per ml, this product is an ideal CBD oil tincture for sleep, anxiety, or appetite stimulation. The product is a non-flavored CBD Tincture.

With so many great options no wonder tinctures are making a comeback!


For those looking a flavored CBD tincture, we really recommend Social CBD's product line. It's available in a range of delicious tastes, including soothing lavender – an ideal
CBD oil tincture for anxiety
-- peppermint, and lemon ginger. You can also get it unflavored.  
We particularly like how Social CBD offers tinctures for pets too and they're clearly aware that our furry friends don't have quite the same palate as us! These are available in salmon, chicken, bacon, and peanut butter. Of course, being entirely natural, the pet ones are just as safe as those that are intended for people. That bacon flavor sounds pretty tasty…!  
Like the Lazarus CBD Oil Tincture line, Social's products are entirely vegan-friendly and gluten-free. The base liquid for the tincture is fractionated coconut oil – another super healthy ingredient!



Always all-natural, Medterra is a fantastic, completely THC-free option.


The hemp used in Medterra's Tinctures is all grown in the good old US of A on non-GMO grown hemp farms. The company states that none of its CBD products contain any amounts of THC whatsoever so they are legal around the globe. They are also supplied without flavouring and contain just two ingredients – MCT and over 99% CBD Isolate. This makes it an exceptionally pure CBD tincture great for adding to your CBD vape, morning cuppa', or that tasty meal you're about to prepare.  
In terms of CBD oil tincture dosage, Medterra's range is available in the following strengths: 500mg at 16mg of CBD per serving, 1,000mg at 33mg of CBD per serving, and 3,000mg at 100mg of CBD per serving. We recommend the latter for those who require the absolute maximum in CBD tincture benefits. For example, those suffering long-lasting pain.
We'd be remiss if we left Fairwinds off our list of favourites, but this is one you'll have to hunt down in your local CBD shop, for you can't buy it online. It'll be a rewarding adventure when you find it though!
Fairwinds CBD Tincture
We think the range of tinctures offered by Fairwinds make it of the best CBD brands on today's market. The range all uses organic avocado oil as its base ingredient. It's available in the following strengths of CBD versus THC:  
1:1 CBD tincture.
20:1 CBD tincture.
5:1 CBD tincture.
10:1 CBD tincture.


The company also stocks a range of other THC and CBD tinctures designed for different applications. These include:  
Digestify tincture.
Deep Sleep tincture.
Release tincture.
AM Relief 300.
PM Relief 300.
Sativa Lifestyle tincture.
Indica Lifestyle tincture.
Sriracha tincture.
CBD Companion.
 
Though the convenience of online shopping doesn't apply to Fairwinds, you won't be disappointed if you track it down in your local CBD shop.

 
Now, let\'s go over some CBD Oil tincture basics.


What is CBD Oil Tincture?
CBD oil tincture is a chemically-extracted CBD suspended in some sort of liquid. Although the recent wave of legalization and decriminalization around the globe has just brought them back into fashion,
cannabis tinctures
are actually one of the oldest known ways to use the plant for healing. Hundreds of years ago, a crude alcohol extraction method of the beneficial compounds in cannabis was all that was possible.  
Of course, today, we can make use of far more sophisticated methods and end up with pure CBD isolate. This can then be used to make tinctures with most of the health benefits of cannabis but none of the added trippy-ness.
How to Use CBD Tincture
Common base liquids for tinctures these days include super-healthy MCT oil, MCT coconut oil, or avocado oil, with alcohol or cbd olive oil tinctures being less preferred.
The main benefit to a CBD oil tincture is how easy it is to take. The most direct way to make sure you get your pain relief or any other of the myriad effects of CBD is to simply drop the desired dosage beneath your tongue using the pipette bottle stopper included. Tinctures can be both flavored, to mask the earthy although not unpleasant hemp taste, and flavored. Most manufacturers will stock a variety of strengths too.  
If you're just starting out with CBD, we recommended sticking to a lower CBD tincture dosage. You can always up it by taking more later or opting for a stronger tincture the next time you stock up.  
When shopping for tinctures, you will probably come across two phrases that might confuse you – full spectrum CBD tinctures and CBD isolate tinctures. Full spectrum oil has additional cannabinoids that remain in the tincture. Although this can include the psychoactive THC cannabinoid, many of the other active compounds provide health benefits similar to those associated with both chemicals. Also, the strength of the THC content will usually be less than 0.3% meaning you will still benefit from its presence but won't be at all wacked out! However, given that they do contain the controlled substance THC, the legality of products such as Mary's Medicinals CBD tincture can vary between jurisdictions.  
Thanks to their plethora of cannabinoids, full-spectrum CBD oil extracts often make great a cbd tincture for pain. Examples of full spectrum hemp extract tinctures include Health Naturals CBD Tincture, VItal CBD tincture, CBD Harlequin tincture, and Cannazall CBD tincture. Given that they contain the controlled substance THC, these tinctures can't be found everywhere. Go consult your representative to see about changing that!
The best CBD isolates are further extracted, leaving behind essentially a pure tincture. These will often categorically state "zero percent THC" on the packaging. Examples of products that use pure isolate are some of the TruBlu CBD tincture 500mg range and gloss motive pure tincture. BTW if tinctures aren't your thing read
 our article ranking the 
10 best CBD gummies
 on the market.
CBD Tincture vs Oil
What about CBD oil vs tincture? How do you know which one is right for you? Many manufacturers use the terms tinctures and oils interchangeably. This can be very confusing. Strictly speaking, a hemp oil is the raw product that is left behind after an extraction process. It is once this product is suspended in a liquid – alcohol, fatty oil, etc. – that it becomes a tincture.  
Hemp oil is much stronger since it is entirely undiluted. It is used in this pure form, most commonly to treat more severe conditions.
Can you vape CBD Tincture?
Based on the ingredients of many tinctures, it should be perfectly fine to use tinctures in a vaporizer. However, we only recommend doing so with products that explicitly state that they are designed for vaping.
That's it, folks!
Well, there you have it. These are some of the best CBD tinctures with potent CBD oil brands available in 2020. As mentioned, tinctures are a great way to introduce yourself to the medicinal effects of this highly beneficial compound. They're easy to use and difficult to take too much of. If you suffer from one of the many health conditions CBD has been
proven
to help with, why not give one of the above products a try? If we didn't cover your favorite brand then check out more
in-depth CBD oil reviews at Herbonaut
Still have questions about the best CBD brands? Drop us a question below!
.

Written by Megan Medeiros (BA)
Megan Medeiros has a bachelor's degree in English and is currently working on a master's in English at James Madison University. She's the owner and operator of Medeiros Writing, and has been working as a cannabis writer for the past three years, mostly following the legal climate of marijuana, especially in areas like California, Colorado, Oregon, Canada, and other legal areas.
This post contains references to products from one or more of our advertisers. We may receive compensation when you click on links to those products. For an explanation of our Advertising Policy, visit this page. All photos were sourced from Pinterest.com | updated 2021
Reviews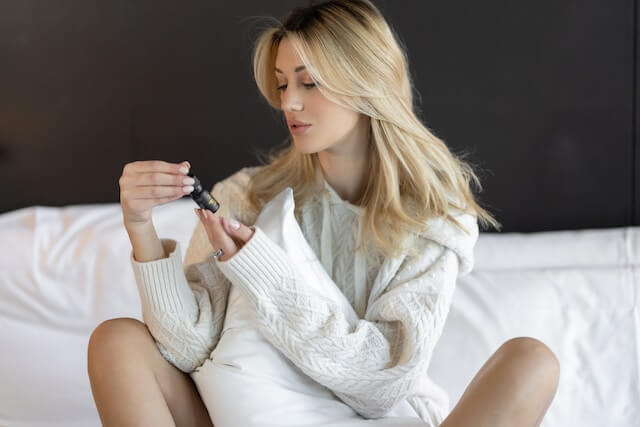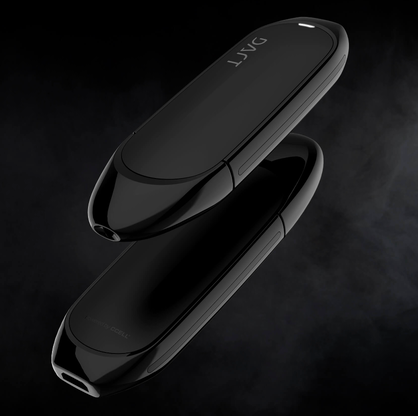 Stay home & get your daily
needs from our shop
Start You'r Daily Shopping with Nest Mart
Best prices & offers
Orders $50 or more
Free delivery
24/7 amazing services
Great daily deal
When you sign up
Wide assortment
Mega Discounts
Easy returns
Within 30 days