Orange Cookies Weed Strain Review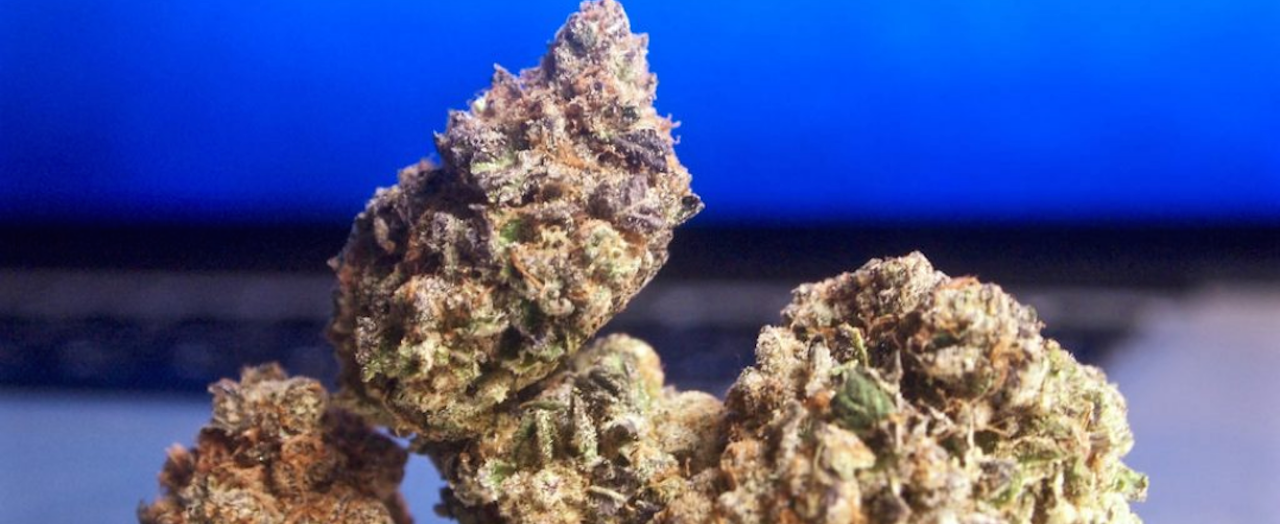 This strain was created by Obsoul33t, a breeder at Franchise Genetics. It's a masterpiece cross between Orange Juice Bud and Girl Scout Cookies. The strain has a fantastic citrus taste and smell, especially once ground. It came second in the Californian High Times Cup in 2015 for the best hybrid. The high is both cerebral and body which is a great combination with this strain's amazing taste. It's around 60% indica and 40% Sativa.
Described as '#Dankenstein' in some posts, this is a perfect way of describing the growing trend in Cali of making crazy crossbred strains. This is to satisfy an ever-growing need to have new strains. The crazier they get, the higher potency they tend to have. Where's the limit? With shatters etc. there really isn't one.



Looking delicious in orange, Orange Cookies are back. Photo: @thepatientpanda

Background
Orange Cookies Strain(AKA Tangerine cookies) is a boutique strain created in California. It got its name from its two parents, GSC and OJ. Bringing the citrus taste and smell to the sweet, world-famous high of Girl Scout Cookies was frankly a stroke of genius. The strain itself is a 60:40 Indica-dominant hybrid and it has dense buds that make for perfect grinding. The hairs which cover the strain are also coveted amongst stoners. Breaking into this bud is like opening a fresh orange cookies weed strain, and the salivating starts as you roll up your first blunt. Light it and you will get some amazing citrus flavors also.
Orange Cookies Strength
The THC levels of this Orange Cookies strain are at around 18%. It's a powerful strain, but it's definitely not as powerful as some of the other boutique strains which are coming out of Cali. For a novice, a small bowl of this would likely wipe them out, but for a seasoned stoner seeking that stronger high, there are definitely other options out there.
Orange Cookies Lineage
This Orange Cookies strain comes from the monarch which is Girl Scout Cookies, a particularly fruity, citrusy bud. GSC's parents are Durban Poison and O.G Kush. This is likely where the earthy smell comes from. Durban poison is a Sativa, and O.G Kush is an Indica, making O.G Kush a parent of two of GSC's parent strains. This is what gives it the typical kush smells, flavor, and high to this beautiful bud.
Orange Cookies Taste Profile
Citrus

Lemon

Sweet

Earthy

Kush

Floral
The taste is pretty much what you'd expect when you smell it, a citrus burst with kushy overtones. The flavors blend together beautifully. Break open this orange cookies weed strain, give it a whiff, grind it up, give it another whiff, 420 blazes it. Simples.



Orange Cookies bud packed in a bowl, photo by @greentrees_ca



Ready to grind some Orange Cookies, photo: @mela_music420
Orange Cookies Effects
| | | |
| --- | --- | --- |
| Orange Cookies Effects | Orange Cookies Medical | Orange Cookies Side Effects |
| Happy 100% | Depression 100% | Dry eyes 100% |
| Relaxed 85% | Stress Relief 75% | Cottonmouth 90% |
| Euphoric 80% | Pain Relief 60% | Dizzy 30% |
| Creative 60% | Headaches 50% | Headache 25% |
| Uplifted 50% | Fatigue 40% | Paranoid 25% |
The euphoric, relaxed, happy mix is a perfect combination to help combat something like depression or anxiety. Now, please bear in mind this isn't for everybody. For those who find solace in the smoking herb, Orange Cookies has a perfect, well-rounded high. It's also great for lying on the sofa and imagining the world going by.
 The beauty of clippings is once you have one clipping, you can replicate a whole army of plants.
Orange Cookies Growing Tips
This is a boutique Californian strain. It will be very difficult to find seeds to grow it yourself. If you can manage to find a cutting of this strain, then you should consider yourself very lucky. As it's such a hard to find strain, if a dispensary does get it in California, you're looking at at least $20 a gram. Some coffee shops in Amsterdam may have this strain, particularly ones close to the center.
There is a growing number of Amsterdam coffeeshops who are selling Californian strains. In such a coffeeshop, the price is more likely to be 30-35 euros per gram, which is completely nuts. Once cuttings and seeds are leaked onto the market, these strains will stop being so expensive. Unfortunately, it's very hard to get hold of something like Franchise Genetics' seeds.



Up close trichomes on this Orange Cookie cannabis plant, photo: @dankensteins_lab
Orange Cookies Overview
Overall, Orange Cookies Strain is a 60:40 Indica-dominant hybrid that is euphoric and relaxing. She will make you happy because she will bust your stress away and tends to help with depression and anxiety. Enjoy her, eat her up - she's an Orange Cookie after all.
.

Written by Megan Medeiros (BA)
Megan Medeiros has a bachelor's degree in English and is currently working on a master's in English at James Madison University. She's the owner and operator of Medeiros Writing, and has been working as a cannabis writer for the past three years, mostly following the legal climate of marijuana, especially in areas like California, Colorado, Oregon, Canada, and other legal areas.
This post contains references to products from one or more of our advertisers. We may receive compensation when you click on links to those products. For an explanation of our Advertising Policy, visit this page. All photos were sourced from Pinterest.com | updated 2021
Tell us about your Orange Cookie experience in the comments below.
Stay home & get your daily
needs from our shop
Start You'r Daily Shopping with Nest Mart
Best prices & offers
Orders $50 or more
Free delivery
24/7 amazing services
Great daily deal
When you sign up
Wide assortment
Mega Discounts
Easy returns
Within 30 days